The very first animated series INTENTIONALLY dedicated to engaging and supporting an autistic audience.
MANY teenagers on the autistic spectrum are watching cartoons that are not appropriate for their chronological age or effective for their emotional and social development.
By giving special attention to the Storylines, Design & Editing, We aim to create a show that LOOKS like a show for young children, but deals with topics that are relevant for teenagers.
That way, they would still be drawn to the same type of visuals they are familiar with, but would engage with from and learn age appropriate content.
In our talks and collaboration with special education professionals, parents of autistic kids and adults on the spectrum, ALL strongly confirmed that these young individuals would benefit from exposure to content which respects their chronological age, yet offers emotional-social and cognitive-language-social accessibility via characters and visual worlds they can identify with.
You might think "There MUST be something out there like this!"
Nope! There is NOTHING like it in the whole world. No one has ever made a show INTENTIONALLY dedicated to engaging and supporting an autistic audience.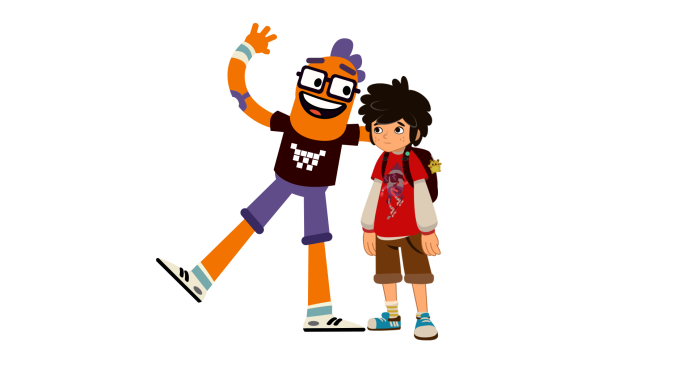 How we will use your money
Once funded, we will be able to produce a pilot episode and conduct research and Focus Groups to further fine tune our vision and make sure it resonate fully with our target audience of young adults on the spectrum. Your Money will be used to:
Engage top professionals in Autism research to advise us on our concept and continue throughout the development and production process.
Engage, and pay Writers, Designers, Artists, Voice Talent, Editors & Animators.
Complete Development and Design
Produce a Script and Storyboard
Produce a Storyboard Animatic of the first episode (Pilot), research it & implement the conclusions
Complete a fully animated first episode (Pilot)
Research Process
Using the pilot episode of Adam & I, we will conduct a research with children on the Autistic Spectrum, and  with their parents, to gauge their interest and appeal in the show, and determine how effective and engaging they perceive the show.
Based on the research results we will fine-tune the pilot episode to make sure the conclusions are implemented to the final result, and make "Adam & I" a solid ground to future content productions to our audience.
The Team
Gilad Piker – Is a producer With more than 15 years in the television industry, Gilad have been involved in the production of many commercials & tv promos, and later on started working with animation productions such as "Zack & Quack" for Nickelodeon, shows for Fox baby tv & composed music for films & tv. (I am also the one writing this for you right now.)
Ronen Shani – Candy Bear's Head of Production, in charge of the overall management of the studio. He's executive producer on Zack and Quack as well as producer of the Israeli studio. Previously, Ronen was a co-founder and CEO of the cutting edge post-production and animation facility, Primus Design & Animation.
Under Ronen's management Primus soon became the top TV branding and packaging studio in Israel for 13 years running. In 2005 Ronen initiated the creation of a new content division within Primus which subsequently produced over 20 television series for Nickelodeon, FOX's Baby TV, YES DBS and others.
Yvette Kaplan – Yvette has worked in the Animation Industry for over twenty years as a Director, Producer, Story Consultant, Writer, Animator and Character Designer. She has creatively guided and supervised TV series as well as feature development and all aspects of production including pre and post in both 2D and CGI. Often described as "passionate," Yvette has guided and inspired teams of writers, artists, actors and musicians to create stories and characters with an abundance of comedy and heart.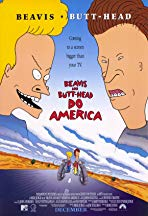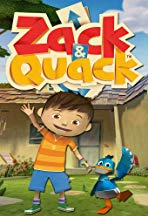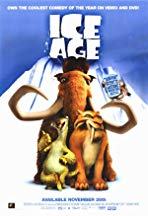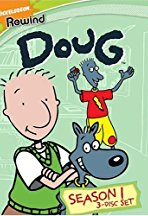 Nony Geffen is a writer/director residing in Los Angeles, CA.  His second feature film "Everything is Broken Up and Dances," which was selected for the Turin International Film Festival and nominated for three Israeli Oscars. Geffen has completed Columbia University Film and TV Intensive.
Natascha Crandall, Educational Consultant
Dr. Natascha Crandall is a psychologist and educator with a special interest in enhancing children's growth and development through the power of media. She is the founder and president of Crandall Consulting, LLC. Natascha has extensive experience in curriculum development, script review, and formative research for leading shows including: Nickelodeon's Peter Rabbit, Zack and Quack, Bubble Guppies, e Backyardigans, e Wonder Pets, CBeebies' Bing Bunny, Octonauts, Sesame Tree, Sprout's Driftwood Bay, Edison the Invention Detective, Floogals and many Sesame Workshop international co-productions.
Shahar Bar-Yehuda is the Education Director in ALUT – the Israeli Society for Children with Autism. In this capacity, he advocates for students with Autism Spectrum Disorder rights. He is also a Lecturer and a Pedagogical Educator at the Special Education Program in Levinski College of Education in Tel-Aviv. Shahar is a Ph.D. student in Special Education in Bar Ilan University. He has a BA degree in Education and Comparative Literature, MA degree in Management, Planning and Policy-Making in Education both from the Hebrew University of Jerusalem and MA degree in Special Education (Autism Spectrum Disorder specialization) from Bar-Ilan University. He is also a Mandel School of Educational Leadership graduate.